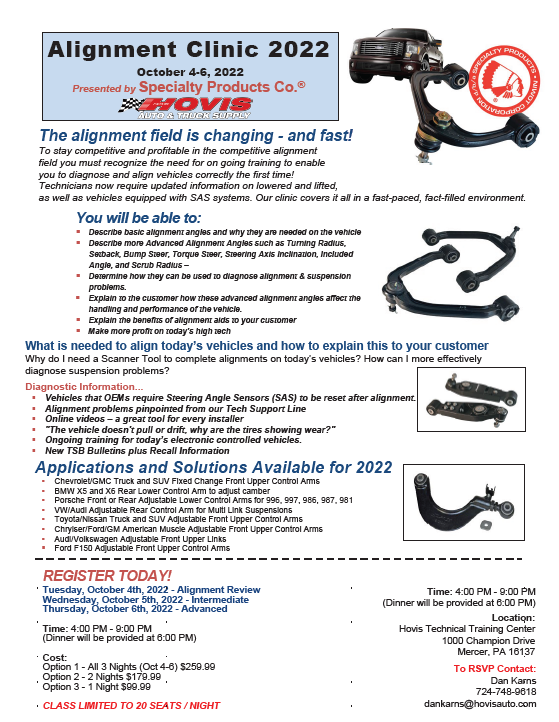 The alignment field is changing - and fast!
To stay competitive and profitable in the competitive alignment filed you must recognize the need for on going training to enable you to diagnose and align vehicles correctly the first time! Technicians now require updated information on lowered and lifted, as well as vehicles equipped with SAS systems. Our clinic covers it all in a fast-paced fact-filled environment.
The first night of this clinic is devoted to an Alignment Review, in preparation for the next two nights of Intermediate and Advanced classes.
Classes may be taken individually or cumulatively (with bundle pricing).
See flyer for details.
Limited to 20 Seats / Night