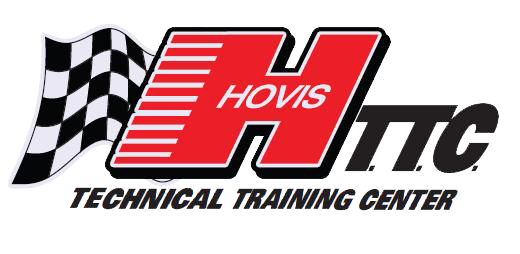 The Hovis Technical Training Center was created with one purpose: provide our customers and their technicians with hands-on, cutting edge training that they need to grow their business with today's rapidly changing automotive technology. As vehicles became more complex, we saw that our customers needed an affordable and easily accessible way to train their technicians so their businesses could continue to compete in the marketplace.
The Hovis Technical Training Center is committed to educating technicians in a state of the art facility, close to home, reducing shop downtime and travel expenses. Since opening in 2012, the HTTC has trained more than 6,300 paint, automotive, and heavy-duty technicians.
Expert Trainers
Paint, Heavy Duty, Automotive Classes
Classroom and hands on training
Day and night classes
Earn points toward iCar certification
Business management classes
Displays 5S Production Efficiency Model
Our 10,000 sq ft facility features a full body shop including an oversize Ameri-Cure paint booth setup for waterborne paint, a prep deck with vacuum system, dual mixing rooms, dual Kaeser screw compressors providing breathing and shop air, an Emko Technologies automatic dust collection System, as well as a car wash station. Additionally, we have an exhaust vacuum system, 2 post Challenger lift, 4 post Challenger lift, CPS A/C machine, tire changer, tire balancer, shop press, and alignment machine.
Our facility is fully stocked with Chicago Pneumatic air tools, and various tools from suppliers such as Lisle, Gearwrench, Grey Pneumatic, Lincoln, and Sunex to name a few. We feature advanced diagnostics systems from Autel, Launch, and Cojali Jaltest providing technicians access to the best tools in the industry.
Our center serves as a nationwide training center for Akzo-Nobel Sikkens and regularly serves as a test site for new products. In 2013 we received the Mort Schwartz industry award for training.